Here is a short unedited video of us FPV driving in the park.
The video signal was a little jittering due to obstables between receiver station and the vehicle at distant, behind shrubs and obstacles. It is a 5.8 Ghz system.
However driving the cars through FPV wasn't too tough as we got our hang of it zipping through walkways, features, etc. despite the poor signal as the vehicles went far out of our sight.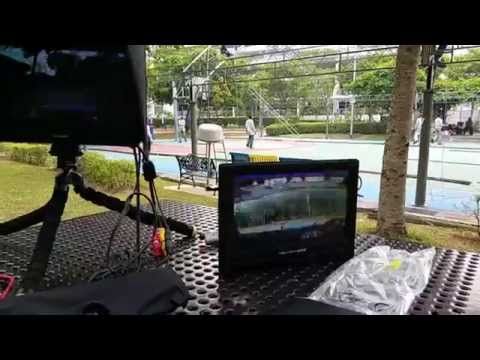 https://www.youtube.com/watch?v=hl_W0vB_5mI
I am starting up an interest group for all hobbyist looking into a safe, fun and non-competitive FPV driving. Do look me up in facebook for " Drive FPV " to be part of this new group.